Biselado Black Wall Tile 200mm x 100mm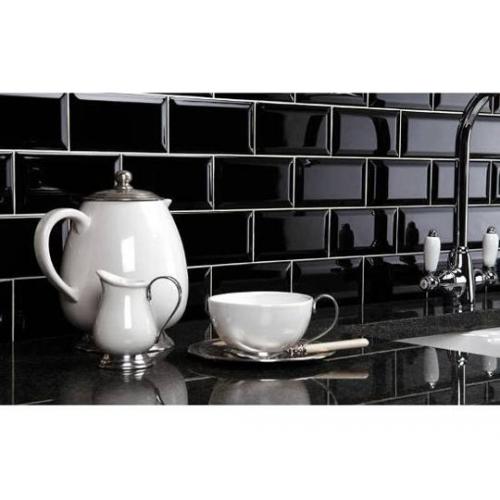 A high quality bevelled edge wall tile suitable for any kitchen or bathroom. A versatile glossy finish tile which could be used in a modern or traditional setting with the same coloured grout or a different colour grout to give it a contrast.
Available in white, black, light grey, dark grey, red, cream and taupe.